Shopping cart
No items in shopping cart.
Het nieuwe seizoen komt er met rasse schreden aan
en we hebben weer een paar hele leuke projecten
voor de komende maanden op stapel staan!
Red Manor House Coverlet
Deze antieke Britse quilt staat als groepsquilt op ons programma.
Dat wil zeggen dat iedereen zijn eigen stofkeuze mag bepalen
en dat we werken met door ons zelf getekende patronen,
naar antiek voorbeeld.
We volgen niet het Britse 'Blok van de maand
dat naar aanleiding van deze quilt is gemaakt.
De quilt heeft allerlei dagelijkse motieven -
en wat let je om zelf iets toe te voegen?
Ons lijkt het een feestje!
(NB: er komt géén patroon van - de quilt is alleen in de groep te maken)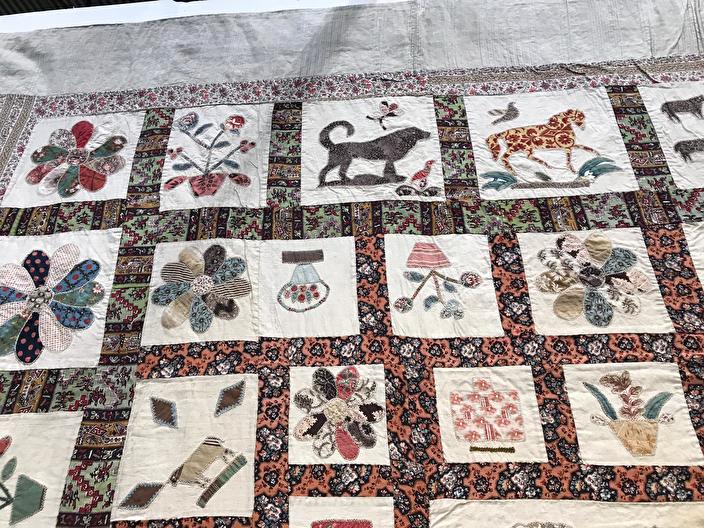 *******************
75 Years of Liberty
Volgend jaar is het 75 jaar geleden dat de Tweede Wereldoorlog eindigde.
Deze quilt is in het teken van deze herdenking ontworpen.
Voor wie van een 'blokkenquilt' houdt
én het leuk vindt nieuwe methodes te leren:
er komen diverse manieren van gebruik van 'freezer paper' aan bod.
*****************
Sarah Wistar Quilt
Ook deze quilt is een échte blokkenquilt.
Spelen met stofjes en patronen is wat deze quilt zo leuk maakt.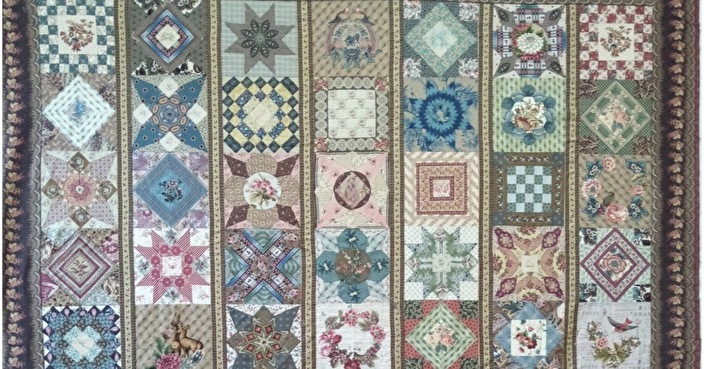 Ook deze quilt maak je in je eigen stofkeuze.
Kijk voor meer info op onze website www.dutchquilts.com
Ook zin om mee te doen? Schrijf je in via info@dutchquilts.com
***************
For our foreign customers:
above you see three projects that we will start this autumn in our store.
And sorry, it is not possible to subscribe
unless you visit the class, as they are not block of the months.