Dutch Heritage tegels
Zes tegeltjes in Delfts blauw met typisch Nederlandse afbeeldingen.
Afmeting van de tegels: 6 1/4 x 6 1/4 inch (ca. 16 x 16 cm). U krijgt twee stroken dus iedere tegel komt twee keer voor.
Six Delft blue tiles with typical Dutch pictures. Size of the tiles is 6 1/4 x 6 1/4 inch. You will receive two strips, so you will have two of each tile.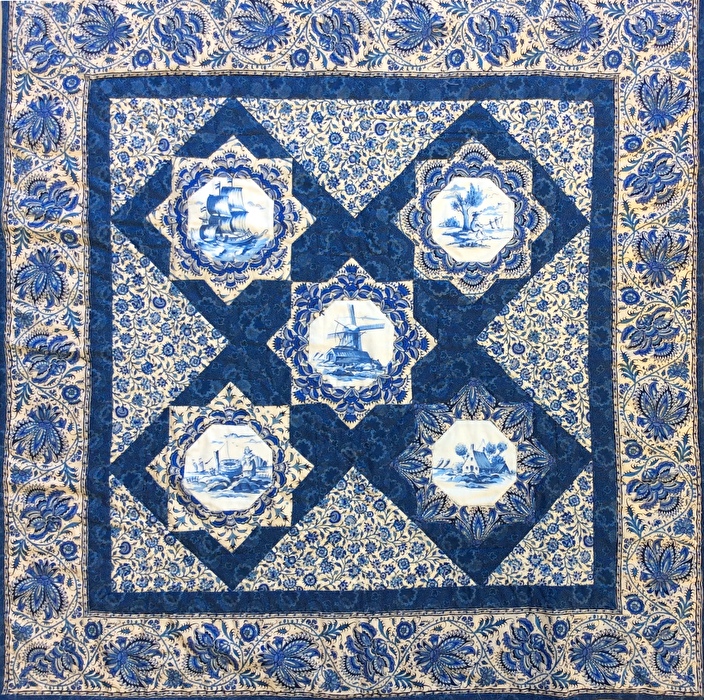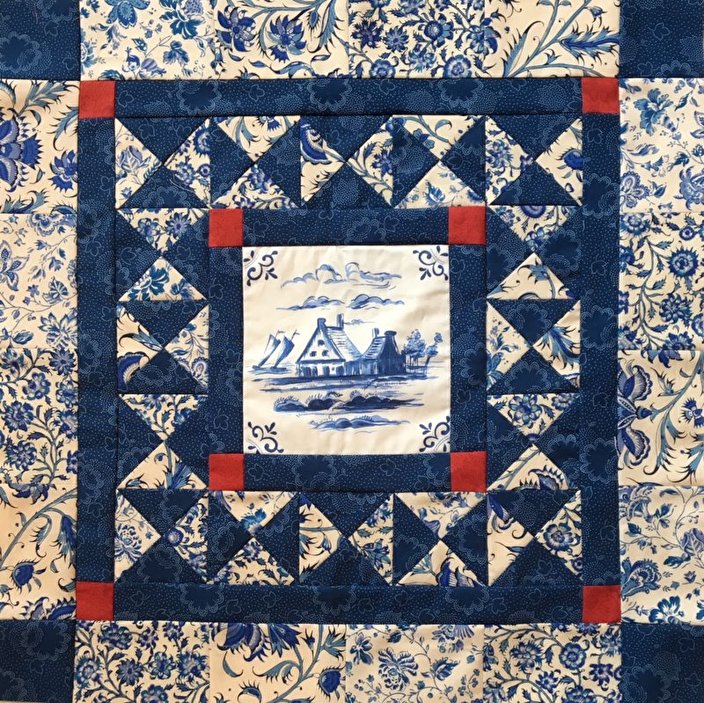 Gerda's Tilequilt and Dutch Miniquilt are examples of what you can do with these tiles.